The ideal base for a week of living 'la dolce vita'
Enjoy Rome in style
The ideal base for a week of living 'la dolce vita'
Enjoy Rome in style
The ideal base for a week of living 'la dolce vita'
Enjoy Rome in style
The ideal base for a week of living 'la dolce vita'
Enjoy Rome in style
Welcome to Margutta 54
Luxury Suites in the heart of Rome
At Margutta 54, one of the Rome luxury suites hotels, rather than a hotel client, you feel like you are living as an authentic Roman. Make yourself comfortable in our elegant and spacious luxury suites: enjoy the peace of the private courtyard. Indulge in the exclusivity of residing in a historic artist studio. And know here, in the shadow of Picasso's studio, you're home.
Our Luxury Suites
Far from a hotel room, at Margutta 54 each suite is like its own, private apartment—one located in Rome's most charming and elegant neighborhood. You have your own keys to the gate, entrance, and door of your flat. You have just a handful of neighbors. Our luxury accommodation offers have a private courtyard. As one guest wrote, "If this city is already in your veins, choose Margutta 54 to feel yourself a real Roman."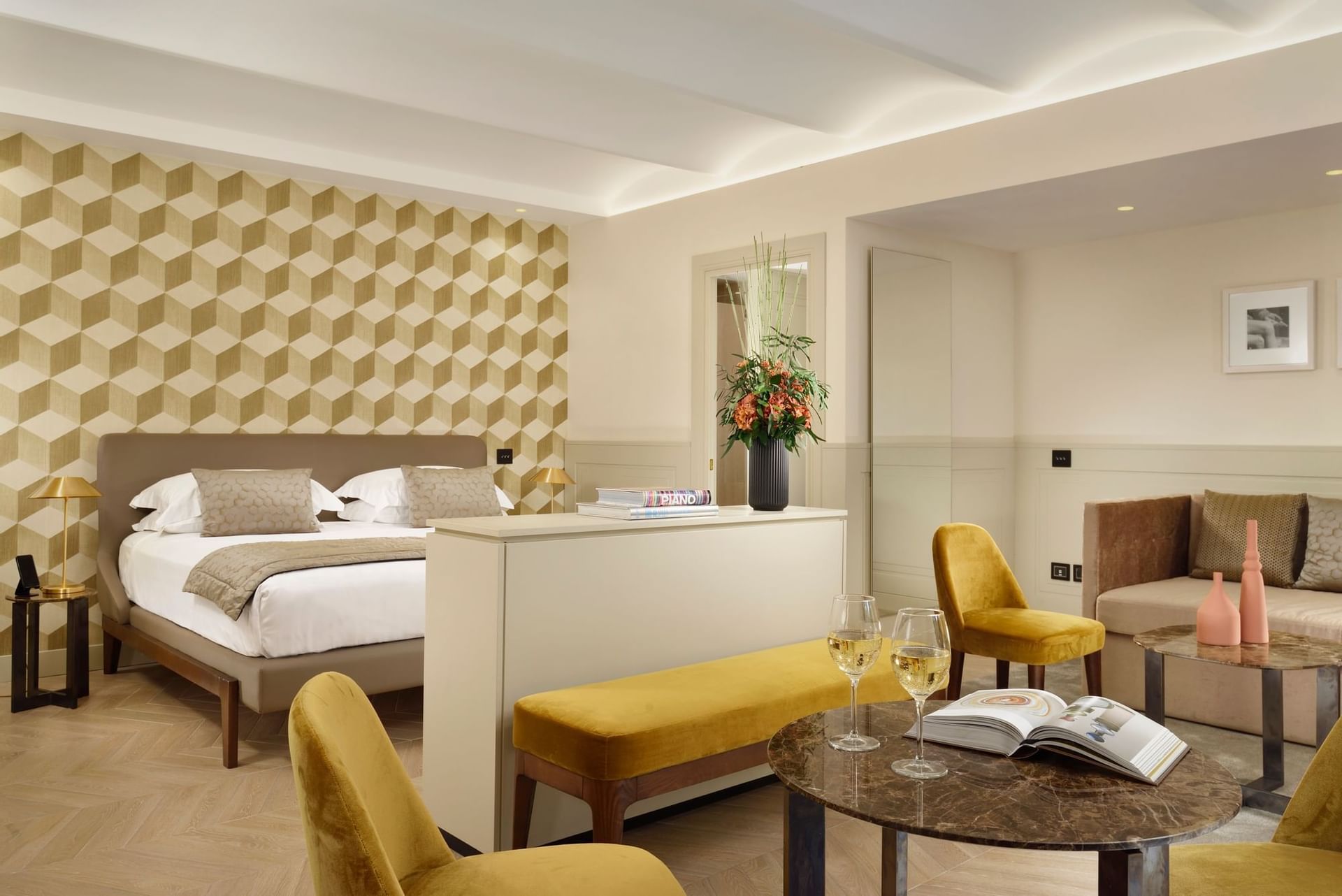 Dining at Rome Luxury Suites
After drinking in the beauty and history of Rome, or browsing its boutiques, full of artfully made Italian goods, savor EMME. A food experience that mixes tradition with modernity, to stunning effect. It's a place to linger, to relax, to taste.
Why stay with us

Great service, historic location, world class dining, beautiful rooms – see why our guests love to come back.
Our Excellent Location
One of the most enchanting neighborhoods in Rome.