Top Galleries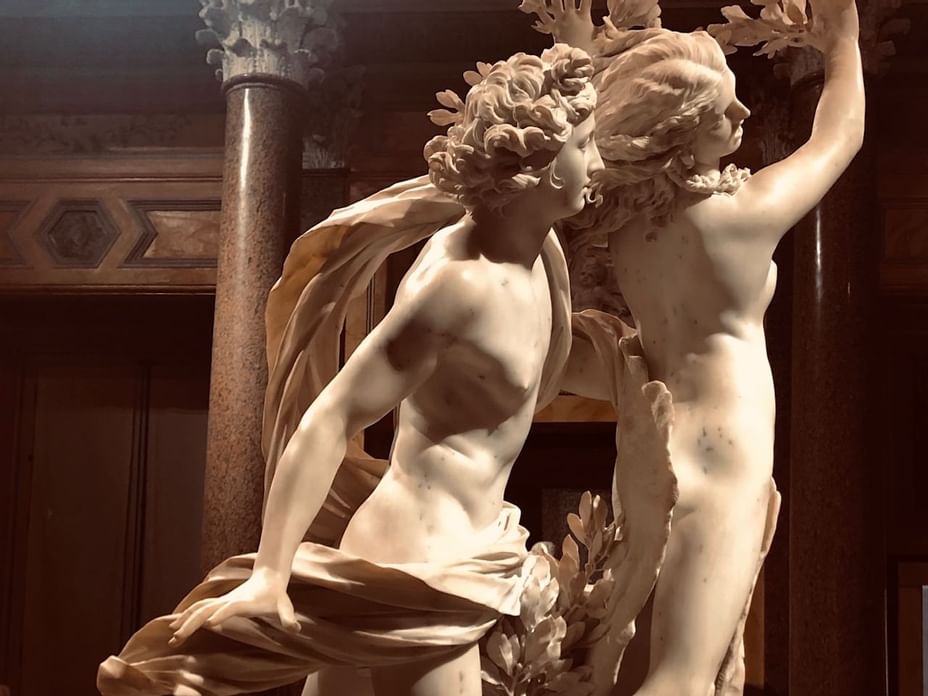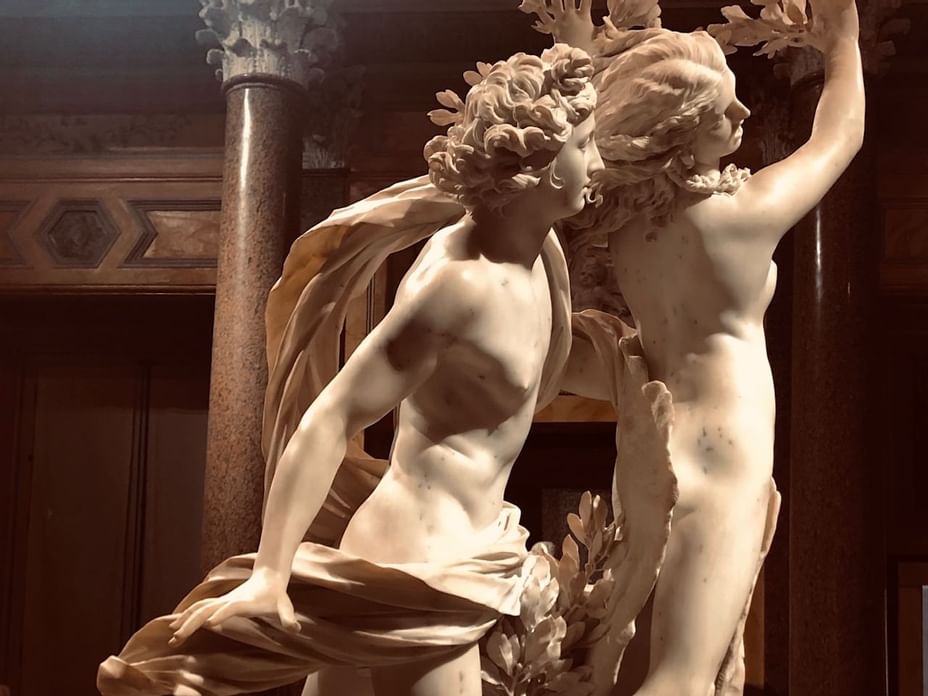 Rome is an art-lover's paradise. Every style and preference are catered for, from ancient sculpture to contemporary installations, and everything in between. For centuries the city has acted as a muse and fount of inspiration for creatives, so it is no surprise that the city oozes museums and galleries displaying masterpieces of artists from both Italy and beyond. These are our picks of the best galleries in town to suit all artistic tastes, passions and persuasions:
1) Vatican Museums
The never-ending corridors of the Vatican Palaces house such an array of art that one visit is never enough; the miles and miles of museum display a hoard of artefacts from every time and place, Italy and beyond. While the majority of art buffs come for Michelangelo's majestic Sistine Chapel, there are also the sublime frescoes of the Raphael Rooms, numerous treasures in the Pinacoteca including works by Caravaggio, Da Vinci and Fra Angelico, and an incredible, yet often over-looked, collection of modern religious art featuring paintings by Dalì, Kandinsky, Chagall, Van Gogh and many more.
http://m.museivaticani.va/content/museivaticani-mobile/en.html
2) Galleria Borghese
Cardinal Scipione Borghese's pleasure palace in Villa Borghese was built to house his art collection and today plays host to a spectacular gallery of paintings and sculpture. Notable paintings include six works by Caravaggio and masterpieces by Raphael, Pinturicchio and Perugino; but most come to get up close to the astounding Baroque sculptures by Gianlorenzo Bernini which are displayed on the ground floor. From the seemingly fluid Apollo and Daphne, to the pulsing muscles and veins of the Rape of Proserpina, to the intense emotion on the face of David, there is nowhere better to understand Bernini's skill and genius in marble.
https://galleriaborghese.beniculturali.it/en/
3) National Gallery of Modern and Contemporary Art
Situated at the rear of leafy Villa Borghese, the GNAM, as it is locally known, possesses the largest collection of 19th and 20th century art in Italy. The airy exhibition space invites you to weave your way through the major modern artistic movements including Neoclassicism, Impressionism and Surrealism with works by celebrated Italians such as Modigliani, de Chirico and Burri, interspersed with international names including Klimt, Van Gogh, Cézanne and Monet. A recent reshuffle saw the collection reorganised in a surprising fashion; billed as 'Time is Out of Joint' it steers away from the usual chronological arrangement of works to create unexpected juxtapositions and contrasting emotions.
https://lagallerianazionale.com/en/
4) Galleria Doria Pamphilj
Despite its prime location on Via del Corso, many visitors miss this sumptuous palace which is home to one of Rome's most vast private art collections, owned by the aristocratic Pamphiji family. Within the magnificent gilded interiors you can find an immense collection of 400 works including important paintings by Titian, Guercino and Caravaggio, along with Velázquez's renowned portrait of Pope Innocent X. For a truly unique experience, rent the audio guide narrated by Prince Jonathon Doria Pamphilj himself and hear his personal commentary as you wander the private rooms and galleries.
https://www.doriapamphilj.it/roma/
5) Capitoline Museums
Opened in 1734, the Musei Capitolini was the world's first public museum and over the centuries the collection has grown to include everything from ancient sculpture to post-Renaissance paintings. The twin palaces of the Musei Capitolini count some of Rome's most recognisable works among their treasures, including the iconic Etruscan bronze she-wolf which is the symbol of the city. With classical Roman statues, delicate ancient mosaics and a notable painting gallery, the Capitoline also boasts fabulous views across the Roman Forum to the Colosseum.
http://www.museicapitolini.org/en/
6) MAXXI
Esteemed architect Zaha Hadid's contrasting structure of sharp edges and undulating curves in cement, glass and steel provides the striking beckdrop to Rome's first museum dedicated to 21st century art. Opened in 2010 in the northern Flaminio district the museum intersects the worlds of art and architecture with a permanent collection featuring works of Italian and international names. There is also a constantly changing calendar of temporary exhibits, installations and events, which combine to create a true hub of cross-disciplinary culture.
7)Palazzo Barberini
The sprawling palace of Pope Urban VIII now forms part of the National Gallery of Ancient art along with Palazzo Corsini.The architecture of the palace, built in 1623, was passed between Baroque superstars Maderno, Bernini and Borromini and its three floors of ornate rooms contain a collection of paintings dating from the 13th to 16th centuries Highlights include Pietro da Cortona's illusionistic ceiling fresco in the sumptuous Gran Salone, Raphael's Fornarina, Caravaggio's Judith and Holofernes, and a Hans Holbein portait of Henry VIII.
https://www.barberinicorsini.org/en/
8) Museo Carlo Bilotti
Once Villa Borghese's orangery, this small museum was opened in 2006 to house private collection of Italian businessman and art connoisseur Carlo Bilotti. While the ground floor hosts temporary exhibition, the permanent collection on the first floor is almost entirely dedicated to Italian surrealist painter, Giorgio de Chirico while the second floor concentrates on the personal story of the Bilotti family with portraits by Andy Warhol and Larry Rivers.
http://www.museocarlobilotti.it/en/
Rome Luxury Suites prides itself on offering visitors to Rome a truly unique and curated experience - one they won't soon forget. From galleries to art lovers' tips, we share it all on our social media channels. Follow us on Facebook https://www.facebook.com/RomeLuxurySuite
and Instagram https://www.instagram.com/romeluxurysuites/ You can contact us directly at info@RomeLuxurySuites.com